Hey DIYers! V-day is right around the corner, and if you're single, you know how boring it can be without a bae. That's why today's DIY is for a DIY Valentine's Day for Single People! Let's get started!
Valentine's Day Trail Mix
No need for a diet because no one else matters but you. (disclaimer: I am NOT saying you need to be a certain way for someone to like you)
You will need:
- Buttermilk Pretzels (best pretzels everrrr!)
- Honeynut cheerios
- Marshmallows (non-flavored)
- Craisins (dried cranberries)
- Valentine's day M&Ms
- Popcorn
OR, you can add anything/take away anything you'd like!
Valentine's Day Chick Flick Playlist
Here are some movies you'll want to binge watch with your single besties!
- The Notebook
- Mean Girls
- Clueless
- Breakfast at Tiffany's
- The Princess Diaries
- The Princess Diaries 2
- Little Women
- Hairspray
- Enchanted
- The Devil Wears Prada
- Romeo and Juliet (here's to a tragic love story... that'll make you feel much better about your non-existent one)
DIY Bookmark (Art Project)
What's better than reading a book on a day that only happily relationship people celebrate? Nothing.
You will need:
- Paint chips
- Hole punch
- Pink gift ribbon
- Scissors
Steps:
1. Cut the paint chips into strips of your desire.
2. Hole punch one end.
3. Loop a pink ribbon through the hole.
4. If you have a heart hole punch, you can hole punch the sides like in the picture below!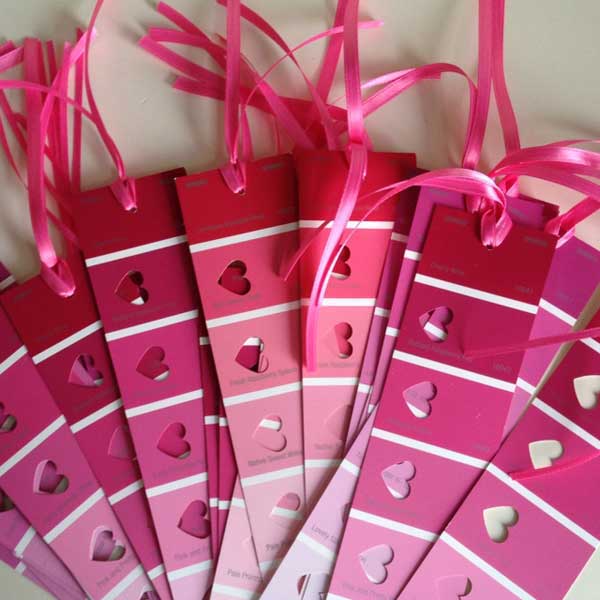 If all else fails: get a pink Starbucks drink! Gotta love the Starbucks lovers, like Taylor Swift said, right? Some pink Starbucks drinks include:
- Cotton Candy Frappuccino
- Strawberries and Creme Frappuccino
- Very Berry Hibiscus Refresher
- "The Pink Drink", a drink that went very popular last summer (2016). Just ask for the Strawberry Acai Refresher with coconut milk and a strawberry topper.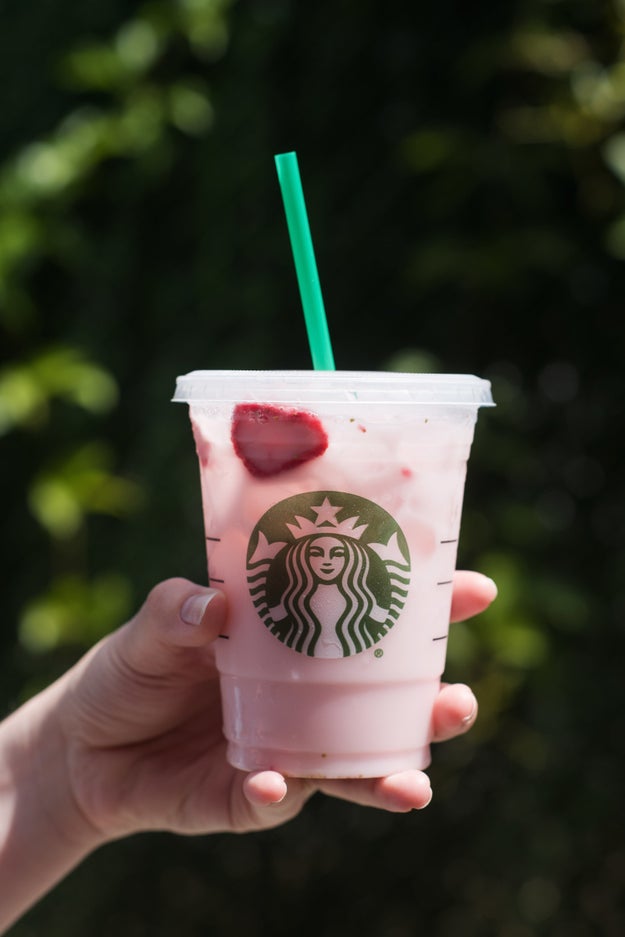 You're done! I hope you enjoyed this DIY tutorial for DIY Valentine's Day for Single People! Have a happy V-day! Stay tuned for more DIYs coming soon! -Madi from DIY With Madi