Hey DIYers, today's DIY is for DIY Potato Chips. I love Lays and Pringles as much as anyone, but they are extremely unhealthy! That's why I'm going to show you how to make your own! These taste amazing and don't have all the excess sodium and chemicals of processed potato chips. Let's get started!
You will need:
- One medium sized potato
- 1/2 tbsn Virgin olive oil
- Sea salt
- A fork
- A knife
- A large bowl
- A baking sheet
Steps:
1. Preheat oven to 400°F
2. Slice the potato into 1/2 inch slices.
3. Put them in a large bowl.
4. Drizzle on the olive oil.
5. Use a fork to coat all the potato slices in the oil.
6. Put the potatoes on a baking sheet, spacing them out evenly.
7. Sprinkle on salt.
8. Once the oven reaches 400°F, put the tray in the oven for 10 minutes. (If you're under 12, have an adult help you!)
9. Use the fork to flip all the potatoes over. Bake for 5 more minutes.
10. Take the potato chips out of the oven. Let cool.
11. Put all the chips in a fresh bowl.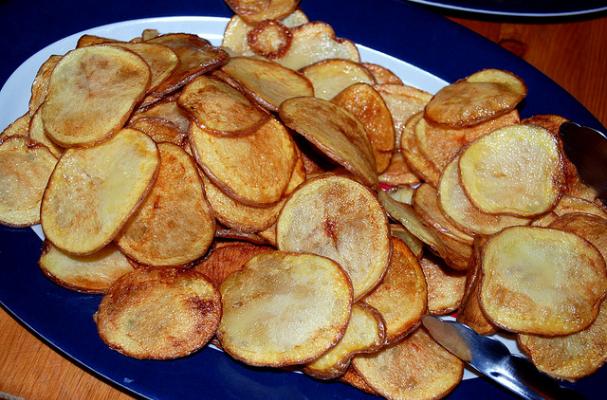 You're done! The chips are ready to eat. :) I hope you enjoyed this DIY tutorial for DIY Potato Chips! Stay tuned for more DIYs coming soon! -Madi from DIY With Madi