All of ya'll have NO idea how much I LOVE pasta salad! Today's DIY is a recipe for one of my favorite pasta salads. It's a Pesto Caprese Salad, which I think anybody will enjoy! Also, it's SUPER quick to make- only 20 minutes! Let's get started!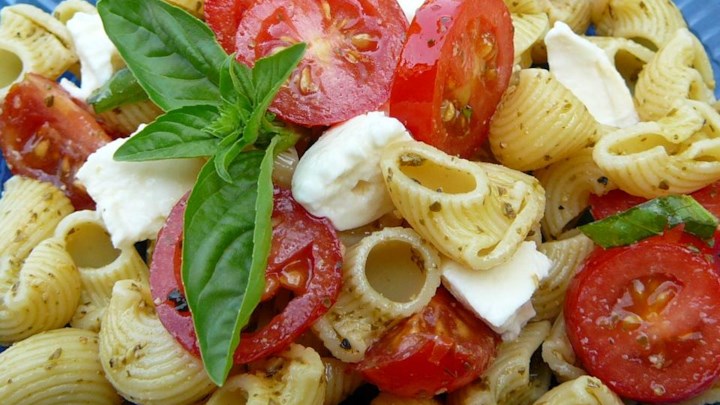 What you'll need:
-1 1/2 cups of pasta
-3 tablespoons of pesto
-1 tablespoon extra-virgin olive oil
-Extra virgin olive oil
-1/4 teaspoon salt
-1/4 teaspoon granulated garlic
-1/8 teaspoon ground black pepper
-1/2 cup halved grape tomatoes
-1/2 cup small (pearlini) fresh mozzarella balls
-2 leaves fresh basil leaves, finely shredded
Steps:
1. Cook the pasta. If you don't know how to do this, boil water in a large pot. Then, put the pasta in it. Sprinkle in some salt to make the pasta not sticky.
2. Drain the water from the pot using a drainer.
3. Mix pesto, olive oil, salt, granulated garlic, and black pepper in a bowl; add the pasta. Toss to coat the pasta in the sauce. Then, toss in the tomatoes, mozzarella, and fresh basil.
4. Eat, and then refrigerate!
I hope you enjoyed this DIY Pasta Salad. Stay tuned for more DIY posts coming soon!
-DIY With Madi